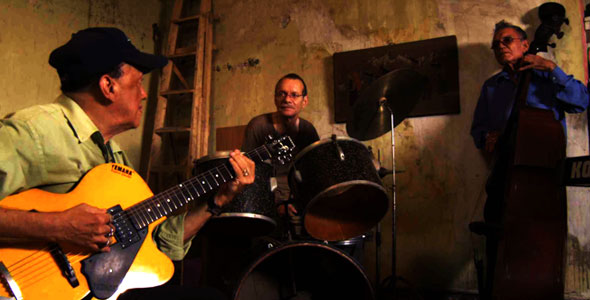 SUSHEEL J. KURIEN
Susheel conceived, wrote and directed Finding Carlton -Uncovering the Story of Jazz in India. He is a passionate jazz and film fan, and developed a love for both creative forms while growing up and working in India. His first professional career began as an assistant to a film maker in Bombay, India. He went on to a creative career in India that included multi-media production and as an award winning copywriter. He has been an adopted New Yorker since 1981 and his later careers include senior positions as a management consultant in an international advisory firm, an independent business advisor, and most recently as an entrepreneur. However, he really wants to be a jazz guitarist, but appears to be doomed to be a perpetual guitarist-in-learning, fortunate to be blessed with great teachers in NYC. Susheel lives with his family on Roosevelt Island, NY. He somehow managed to obtain a bachelor's degree in Sociology from Elphinstoned College, Bombay and a master's degree in Education from Columbia University, New York. This is his first film.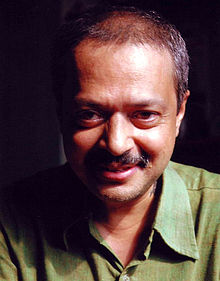 SUNIL SHANBAG
Sunil's creative input, production guidance and overall mentoring is an integral part of the final film. We collaborated with his company Chrysalis Films to design and coordinate the India production of Finding Carlton. Sunil is an Indian theatre director, screen-writer and film-maker. Sunil's first love is the stage, and although he didn't have any formal training in theatre or cinema, his work in both these media have earned him accolades and profound respect, both in India and overseas. In his early years, Sunil worked extensively with the late Satyadev Dubey, a pioneering director,actor and playright, who considered him one of his foremost protegés. In 1985, he founded the theatre company Arpana. Its work is characterized by "contemporary and original texts by Indian and international playwrights (in translation), strong performances, minimalist staging, and innovative use of music and design." Sunil has also won national awards for his documentary filmmaking and television writing. He and Susheel were classmates at Elphinstoned College, Mumbai University.Its a wonder that they survived to tell this tale.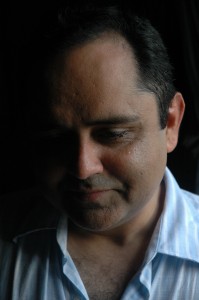 AVIJIT MUKUL KISHORE
Mukul directed the Cinematography for Finding Carlton. He is an outstanding and award winning India based Cinematographer and Director with international experience. Born in Lucknow. he came to Mumbai in 1995, after a course of cinematography at the Film and Television Training Institute (FTII) in Pune (India). In a short span of time, he has built up an impressive portfolio of work as a cameraman, some of which has been shown at international film festivals and has won critical acclaim. Possessed of an artistic eye, his communicates through his lighting and composition, and constantly enhances the film making with his creative and directorial experience. Mukul has an outstanding ability to work "in the moment" and Finding Carlton reflects his ability to capture the soul of human character. Additionally Mukul has a rare talent for being able to time airline flights while looking into his beer mug.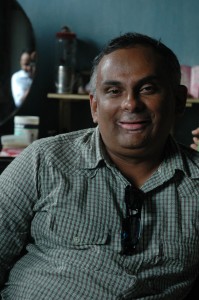 SURESH RAJAMANI
Suresh has been described as one of India' s best known documentary sound recordists. A graduate of the Film and Television Training Institute (FTII), he has worked with many of India's leading documentary filmmakers, as well as international documentary crews since he graduated in 1987. He is one of the few recordists to have worked almost exclusively on documentaries, apart from a few television serials, and this has translated into an incredible ability to move fast, react, "gather the moment" and do all this with a passion and excellence. Suresh is a jazz fan and has profound respect for his whisky. His digitized collection of Bud Powell and other recordings and his appreciation for a fine malt mingled well on location.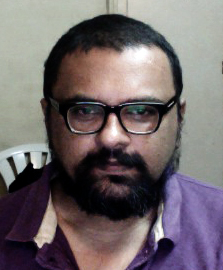 RIKHAV DESAI
Rikhav crafted the edit of Finding Carlton in his uniquely sensitive and articulate style. His "quiet" style permeates the film and articulates the depth of its characters. He lives and works in Bombay and came to film editing after a year long film production course at the Xavier Institute of Communication(XIC) in the mid '90s. RIkhav worked as an offline editor and post production designer/supervisor with a production house in Bombay which produced ad films and corporate videos. In 2003 made the switch to editing documentary films which has brought him continued accolades including 3 National Award winning documentary films. He also works with visual artists on their video installation artworks and is the consumate connoiseur and and expert guide to 'real Bombay' food.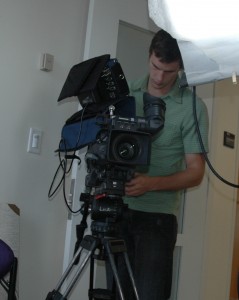 MATT BOCKELMAN
Matt is the director of cinematography for the USA sequences of Finding Carlton. Creative and versatile, he also gathered the sound recording for these sequences. Matt is from Indiana and studied film at Indiana University, Bloomington. and now lives and works in Brooklyn, New York,where he directs documentaries and also freelances as cinematographer and editor. With a strong sense of culture and its subtle nuances, Matt's work is uncompromising and brings his own perspective and additive value to Finding Carlton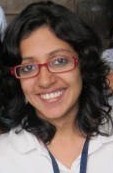 SRUTI VISWESWARAN;
Sruti's music editing gives Finding Carlton an authentic jazz feel and movemment. With a wonderful visual feel for music sequences and a precise ear for the music edit, her work is both visible and audible throughout the film. Sruti is also the associate editor on Finding Carlton. After graduating with a degree in literature from Delhi University she moved to Bombay in 2008 to study communication and media at Sophia Polytechnic. With a background in Indian classical vocals, Sruti also has a keen interest in music, indian as well as western. Sruti also educated the director in a choice selection of expressions to emphasize frustration with an edit. Sruti's work is mature and reflects profound talent. Finding Carlton is her first feature length film.